ARK Invest Acquires 1.1 Million Robinhood Shares in a Single Day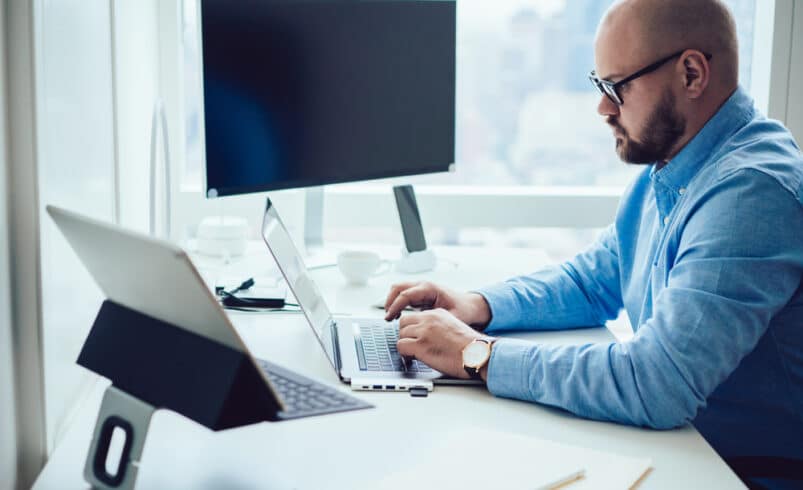 ARK Invest, led by prominent Bitcoin advocate Cathie Wood, is increasing its holdings in the cryptocurrency-friendly platform Robinhood while divesting shares in the Grayscale Bitcoin Trust. The investment firm continues to show interest in Robinhood shares amid changes in its portfolio, reflecting a strategic shift in its investment priorities.
ARK Invest's Strategic Moves
On the 8th of November, ARK Invest executed a significant acquisition of Robinhood stock, acquiring a total of 1.1 million shares valued at approximately $9.5 million in a single day. The transaction was conducted through exchange-traded funds (ETFs) under ARK's management.
There were three exchange-traded funds (ETFs) involved namely ARK Next Generation Internet ETF, ARK Fintech Innovation ETF, and ARK Innovation ETF. This substantial stock purchase reflects ARK Invest's strategic move to bolster its holdings in Robinhood across multiple innovative ETFs.
In the recent stock acquisition, ARK Innovation ETF (ARKK) took the lead by securing the largest share portion, purchasing 888,500 shares of Robinhood. This constituted 78% of the total daily buys.
Additionally, ARK Fintech Innovation ETF (ARKF) and ARK Next Generation Internet ETF (ARKW) acquired 152,849 shares and 99,697 shares, respectively, further contributing to ARK Invest's substantial investment in Robinhood across multiple funds.
ARK made a substantial acquisition of Robinhood shares, continuing their consistent equity purchases on the platform. The recent transactions, albeit smaller in scale, demonstrate ARK's ongoing interest.
On October 23, for ARKW funds ARK acquired 197,285 Robinhood shares, building on a previous purchase of 259,628 shares the day before. This strategic move underscores ARK's active engagement in Robinhood equity transactions, marking a notable development in its investment strategy.
Robinhood's Expansion in Europe
The recent purchase aligns with Robinhood's November 8 announcement of its impending expansion into Europe, with an emphasis on setting up brokerage facilities in the United Kingdom in the coming weeks. However, this revelation coincided with a notable setback for Robinhood, as its stock experienced a significant 14% drop following the disclosure of worse-than-expected results.
The decline was attributed to diminishing trading activity and a decrease in user numbers. On November 8, according to TradingView data, Robinhood concluded at $8.37. This strategic move by ARK occurs against the backdrop of Robinhood's ambitious global expansion plans and challenges in its existing market.
Simultaneously acquiring Robinhood shares, ARK persists in divesting shares in Grayscale Bitcoin Trust marking a shift in their investment strategy. On November 8, ARKW sold 48,477 GBTC shares for $1.4 million, following a substantial sale of 139,506 GBTC shares worth almost $4 million on November 6.
ARK Invest's Dynamic Approach
This strategic move reflects ARK's dynamic approach, showcasing a balance between acquiring and offloading assets within their portfolio, potentially indicating a strategic reallocation based on market conditions and investment priorities.
After abstaining from GBTC stock for a year, ARK initiated sales in late October 2022, marking a significant shift in its investment approach. Since October 24, ARK has divested nearly 428,000 GBTC shares, valued at approximately $11.9 million currently.
The magnitude of these sales is approaching the total amount of GBTC shares ARK had sold in November 2022, underscoring the substantial reallocation within their portfolio and a reevaluation of their crypto-related assets. ARK has simultaneously revealed plans for the debut of fresh ETFs concentrating on Bitcoin and Ether futures contracts, partnering with its key crypto ETF collaborator, 21Shares.